Posted on by Mitch Minarick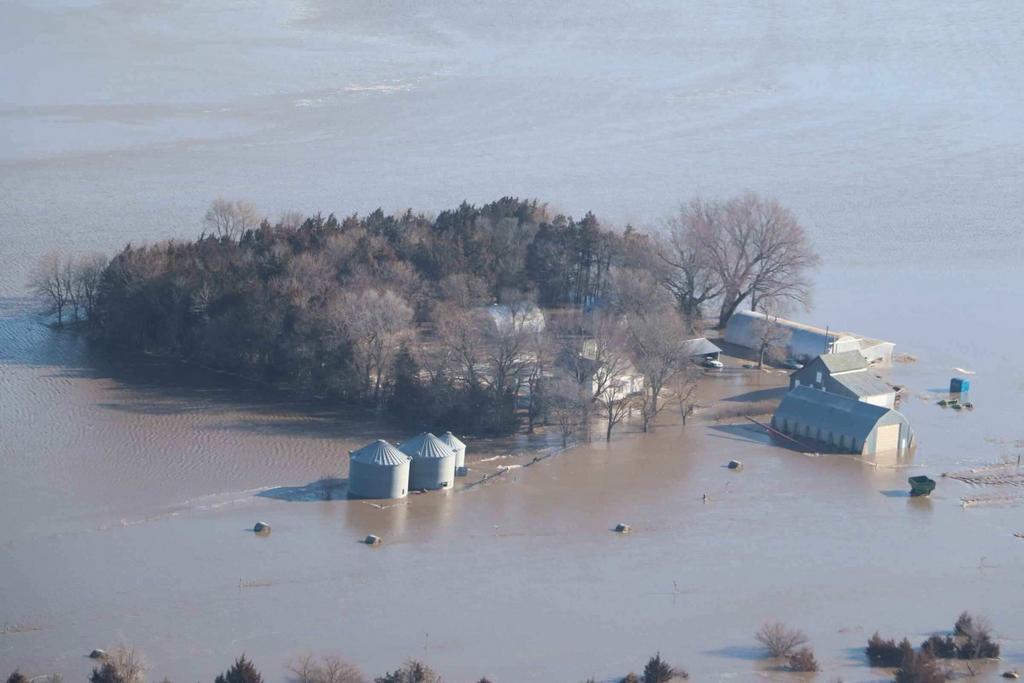 Many of you have seen the news about recent flooding and cattle deaths throughout the Midwest and wondered if your cattle purchased through FarmAfield have been affected. Fortunately, none of the cattle purchased through our platform have been lost in the floods, and Spring has finally arrived with much-needed sunshine to dry things out.
Weather conditions
Although we consider ourselves fortunate to have avoided the catastrophic losses suffered by many in the region, no producer escaped this winter completely unscathed. They are calling the conditions of this past winter the worst they have seen in years. Cattle are quite resilient to cold and dry snow, but this winter brought long bouts of cold, muddy conditions which are more detrimental.
Effects on cattle
Some effects can be observed through near real-time updates, e.g., veterinary costs, death losses, and futures contract prices. Somewhat surprisingly, only one pen of our cattle experienced higher than average death losses from sickness this winter (pneumonia). These effects are reflected in the estimates in your online portal and updated regularly throughout the production cycle.
Longer-term effects
Metrics like feed conversion efficiencies and rates of weight gain are not able to be accurately measured until the cattle are sold and their final weights are recorded. As a result, these metrics are estimated at the beginning of the production cycle based on historical averages. Since the winter conditions were worse than average, we expect that original estimates for feed efficiencies and finishing weights were too high for cattle that were fed throughout the past winter. However, we won't know the magnitude of these effects until the cattle reach maturity.
Cattle market volatility
The prices of cattle futures contracts throughout the past few weeks reflect the uncertainty that exists among speculators about the net effects of this past winter, tariff negotiations, etc (see Seasonal Chart below). We anticipate a reversion to the mean at some point but are not speculating on the exact timing. Instead, we continue to recommend a cattle purchasing strategy that spreads ownership across seasonal weather and price variations, and we will continue to identify purchase opportunities through producers who offer best-in-class management of the variables within their control.

Recovery efforts
If you would like to contribute to the recovery efforts for producers who were affected by the floods, please consider doing so through one of the following links.
Nebraska Cattlemen Disaster Relief Fund
Nebraska Strong – 2019 Nebraska Flood
Thank you for your feedback regarding our site. We have implemented many of your suggestions, including some that make for a more intuitive account activity page. We ask for your continued feedback as we work to improve transparency and access to agricultural partnerships.